Five for vocalizing piano duo & percussion [8′]
Soundstreams Ensemble
Gregory Oh & Midori Koga, pianos
Ryan Scott, percussion
Shanghai New Music Week
Sunday, September 16, 2018
Six Pianos, Soundstreams Canada
Koerner Hall, Toronto
October 12, 2018
New Work for symphony orchestra [20′]
Leonard Slatkin, conductor
Detroit Symphony Orchestra
Orchestra Hall, 3711 Woodward Ave, Detroit

Friday, June 7, 2019 — 8:00PM
Saturday, June 8, 2019 — 8:00PM
Sunday, June 9, 2019 — 3:00PM
PAST EVENTS
Morse for mezzo-soprano & four electric guitars
Marie-Annick Béliveau & Instruments of Happiness
Text by Simin Behbahani (Iran)
Mar 22 – New Music Concerts – Music Gallery, Toronto
Mar 27 – Sala Rossa – 4848 St. Laurent, Montréal
Mar 29 – Erreur de Type 27, Québec City

burl for piano solo
Stephen De Pledge
NZFestival
February 27, 2018
St Mary of the Angels, Wellington, New Zealand

Secret Arnold
Vancouver Symphony Orchestra
Saturday, Jan 27, 2018 @8pm, Orpheum Theatre
Monday, Jan 29, 2018 @8pm, Centennial Theatre
Inside Us
Installation and performance
Western Front, Vancouver
Exhibition: Feb 2-10
Opening: Feb 1, 7pm
Performance: Feb 8, 8pm
303 East 8th Ave
Vancouver, BC


Quarry
Soprano Sarah Albu, Continuum and Jumblies Theatre
Evergreen Brick Works
June 3, 2017, 7:30 pm
June 4, 2017, 2:00 pm
Interactive installation 60 minutes prior to each show


Invicta
Text by Zaccheus Jackson as part of The Unsilent Project
Performers: spoken word artists Zoe Pricelys Roy and Lindsay Eekwol Knight with The National Youth Orchestra
Director: Falen Johnson
July-August, 2017

Sweat
a cappella chamber opera
Bicycle Opera tour
July-August, 2017
The Man Who Married Himself
Crow's Theatre, Toronto, Canada
March 10, 2017 @ 8:00 pm
March 11, 2017 @ 2:00 pm
March 11, 2017 @ 8:00 pm
A new work for Toronto Masque Theatre in collaboration with writer Anna Chatterton and choreographer Hari Krishnan. With singers Alex Samaras, Subhiksha Rangarajan & Scott Belluz.
Vermillion Songs
Loft at Q, 305 Queen St, Auckland, New Zealand
November 13, 2016 @ 5pm
November 15, 2016 @ 6:30pm
The Arts Centre, Christchurch
November 17, 2016 @ 7pm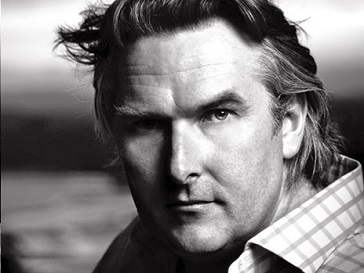 A new song cycle for superstar tenor Simon O'Neill and NZTrio with lyrics by Emily Dickinson. Composed with the generous support of CreativeNZ.
Sweat
National Sawdust, Brooklyn, New York
October 26 & 27, 2016

A cappella opera for 5 soloists and chorus created with librettist Anna Chatterton. A Center for Contemporary Opera production in co-operation with Urbanvessel. Commissioned by Soundstreams Canada with funding from the Ontario Arts Council. Production funding from the Canada Council for the Arts.
Director: Giselle Ty
Conductor: Lydia Yankovskaya
Featuring: Jacqueline Horner-Kwiatek, Larissa Koniuk, Shabnam Kalbasi, Eric McKeever, and Patrick McNally
Boots
Opera Peep Show, Campbell House Museum, April 28-30, 2016
Doors open 6:30pm; performances from 7pm onwards
A 15-minute chamber opera exploring obsessions and possessions.
Composer and Musical Director: Juliet Palmer
Dramaturge: Baņuta Rubess
Performers: Jean Martin & Christine Duncan
Lyrics: Emily Dickinson and Gertrude Stein with additional found and verbatim text
Toronto Masque Theatre Salon
Monday 29 February 2016, 7:30 pm
The Atrium at 21 Shaftesbury Avenue, Summerhill subway
TMT's latest commission, The man who married himself, is based on a Karnataka folk tale. We look at the dance, music and poetry of India that inspire this new work by composer Juliet Palmer, librettist Anna Chatterton and choreographer Hari Krishnan, drawing parallels between the music theatre traditions of India and the masque tradition of the West. Hosted and sponsored by TMT patrons Walter and Marina Unger, the evening will include snacks, tea, coffee, and a cash bar.
Aventa Ensemble
Sunday, February 7th, 2016 8pm
Phillip T. Young Recital Hall, Victoria, B.C.
Dusk of Tears from Shelter
Andrea Ludwig & Peter McGillivray
Through Post-Atomic Eyes, October 24, 2015
Art Gallery of Ontario & OCADU
Stone's Secret
Choirs of Victoria & Emmanuel Colleges
Wednesday October 14, 7:30pm
Isabel Bader Theatre, Toronto
Stone's Secret is a setting of the poem by Toronto poet Margaret Avison. Commissioned by Victoria College on the occasion of the installation of the 7th President William Robins.
An Urbanvessel production in collaboration with Aanmitaagzi, Pan Am Path, Evergreen Brick Works and Native Earth Performing Arts.
Lower Don Trail between Riverdale Bridge and Pottery Road, Toronto July 4-5, 2015
Aventa Ensemble — Corey Rae, percussion
Auckland School of Music, New Zealand, March 6, 2015 @7:30pm
New York Independent Film Festival Official Selection
Crown Theater, New York City, October 17, 2014 @1pm